Published and calculated data on power generation
We analyse the data given for each of the projects in the Wiki-Solar Database to give the key parameters described here. This therefore reflects the ratios achieved in practice.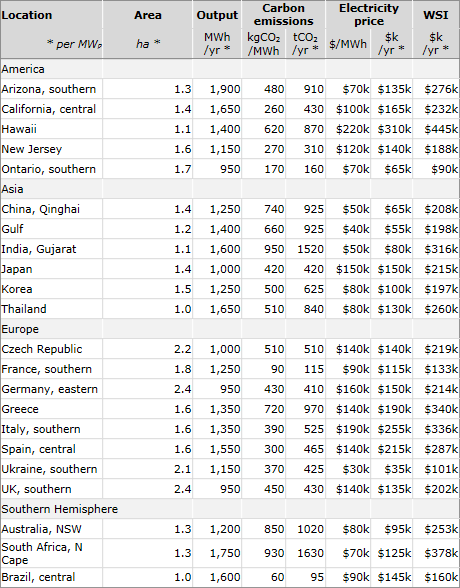 Comparable data
Several of these ratios can be calculated in theory or from national published data, and some sample results derived in this way are illustrated on the right.
A key to the figures in each column is given on the far right.